1. Select the Pay Later option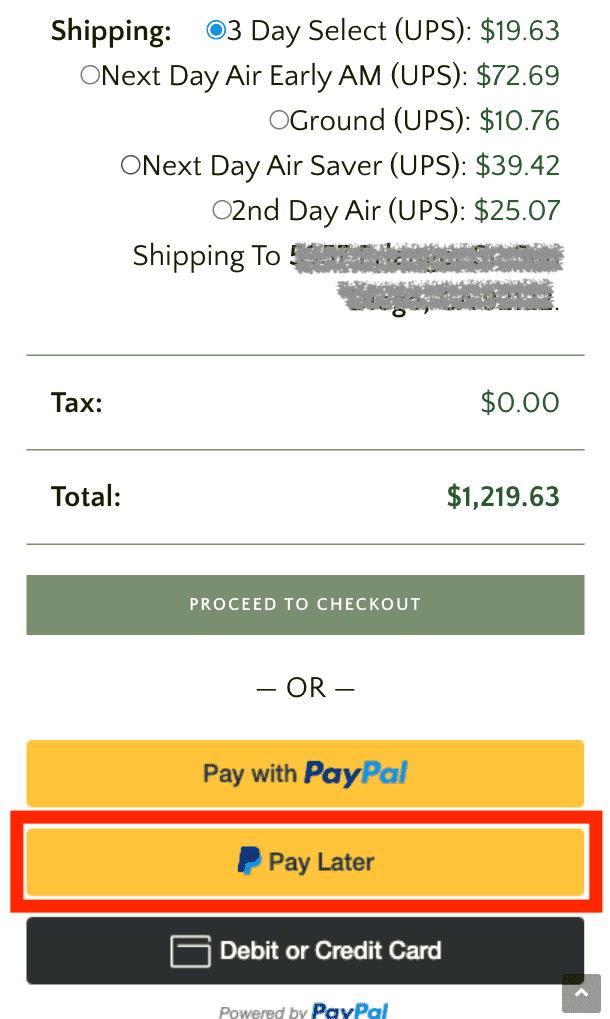 On myshroom.com, select the Pay Later button. You can do this from the shopping cart page as shown here, or from the checkout page, or even from the mini cart in the sidebar.
A small window pops up, asking you to log into PayPal. Login with your PayPal credentials. or create an account if you do not have one yet.
2. You select your best option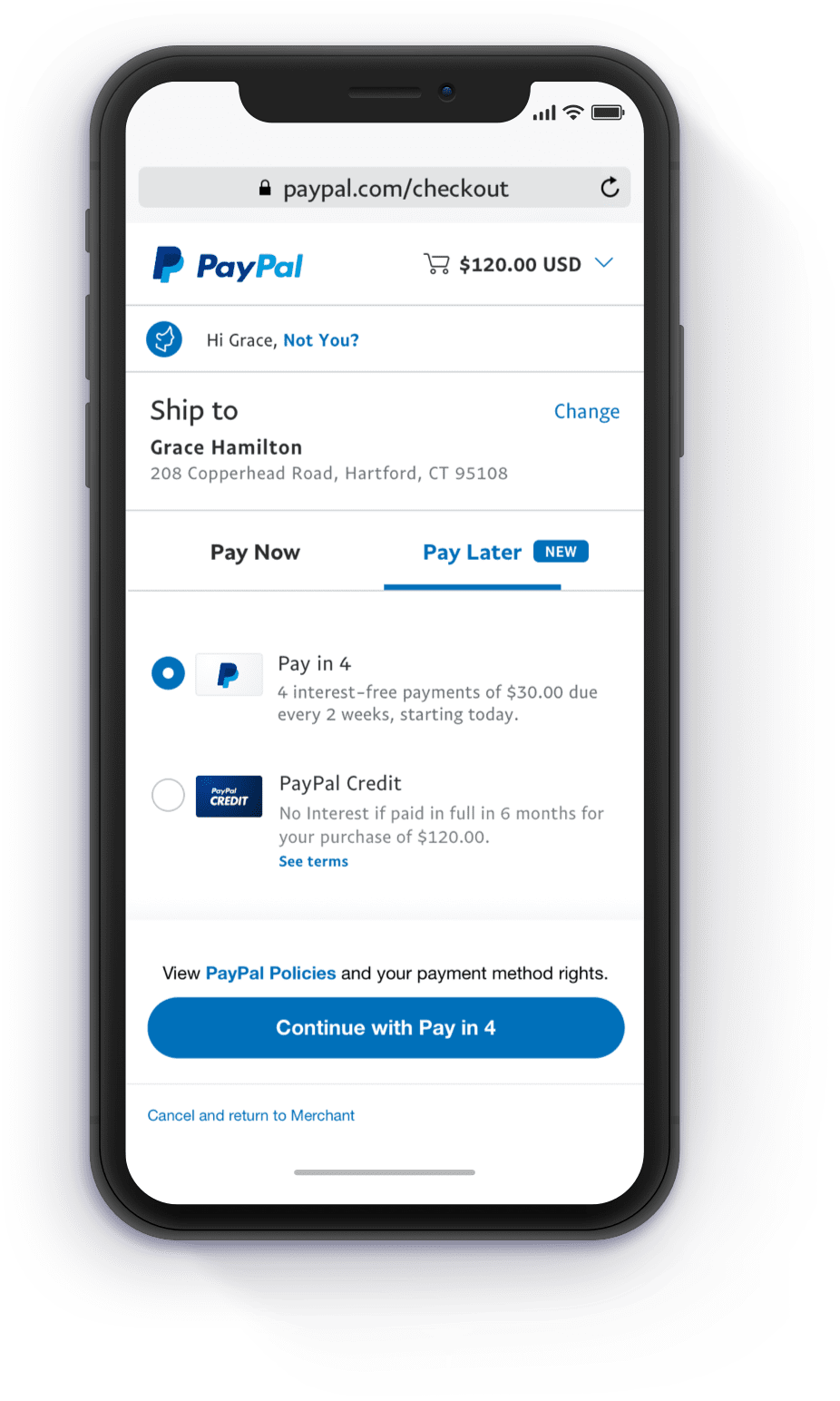 PayPal's flexible pay later options help you make your purchases sooner.
Select the option that works best for you.
3. You get clear payment information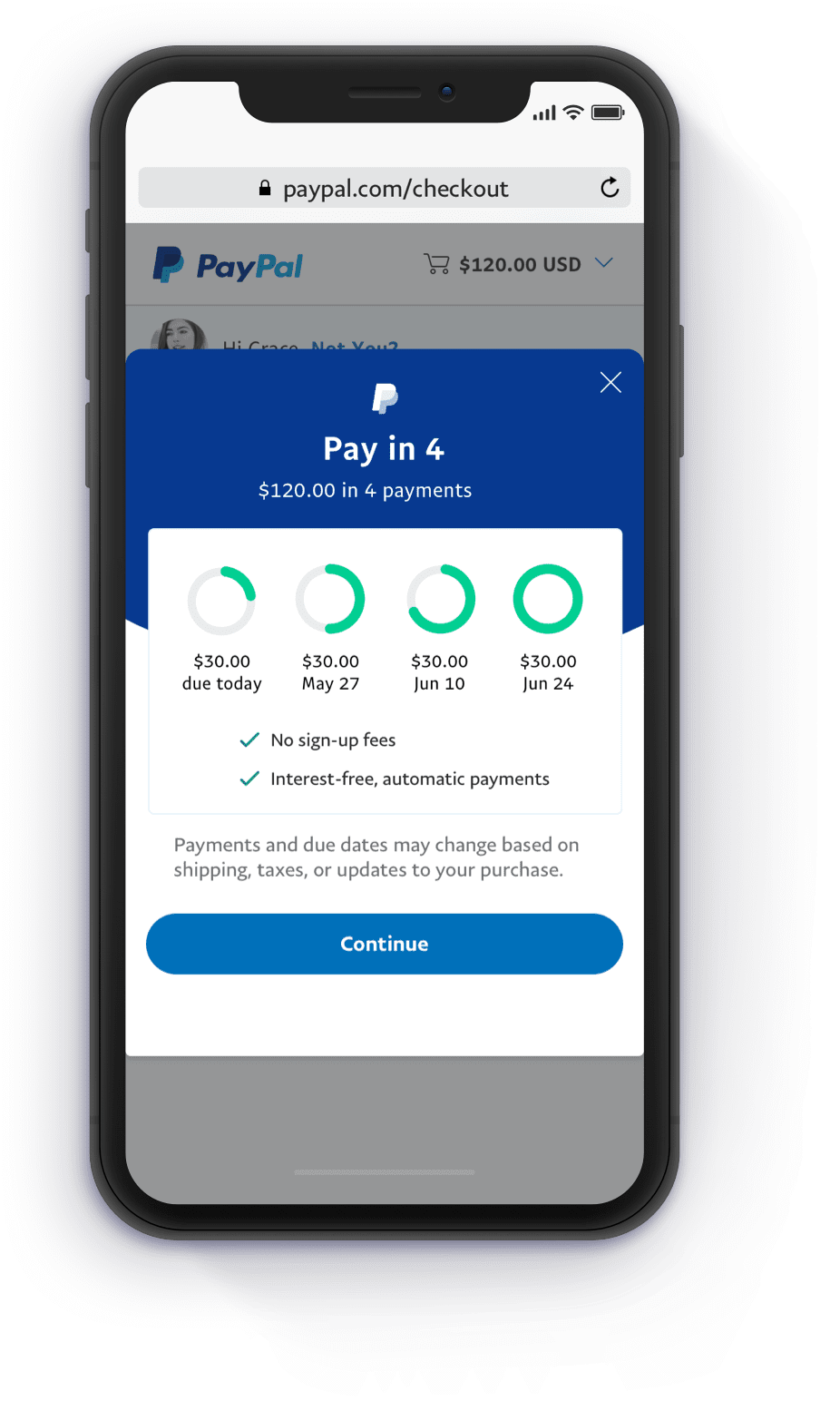 You see your payment schedule. And there are no hidden fees for your purchase.
After getting approved for a payment plan, you will be brought back to myshroom.com to complete the purchase. Be sure to click the "Place order" button.
4. PayPal does the rest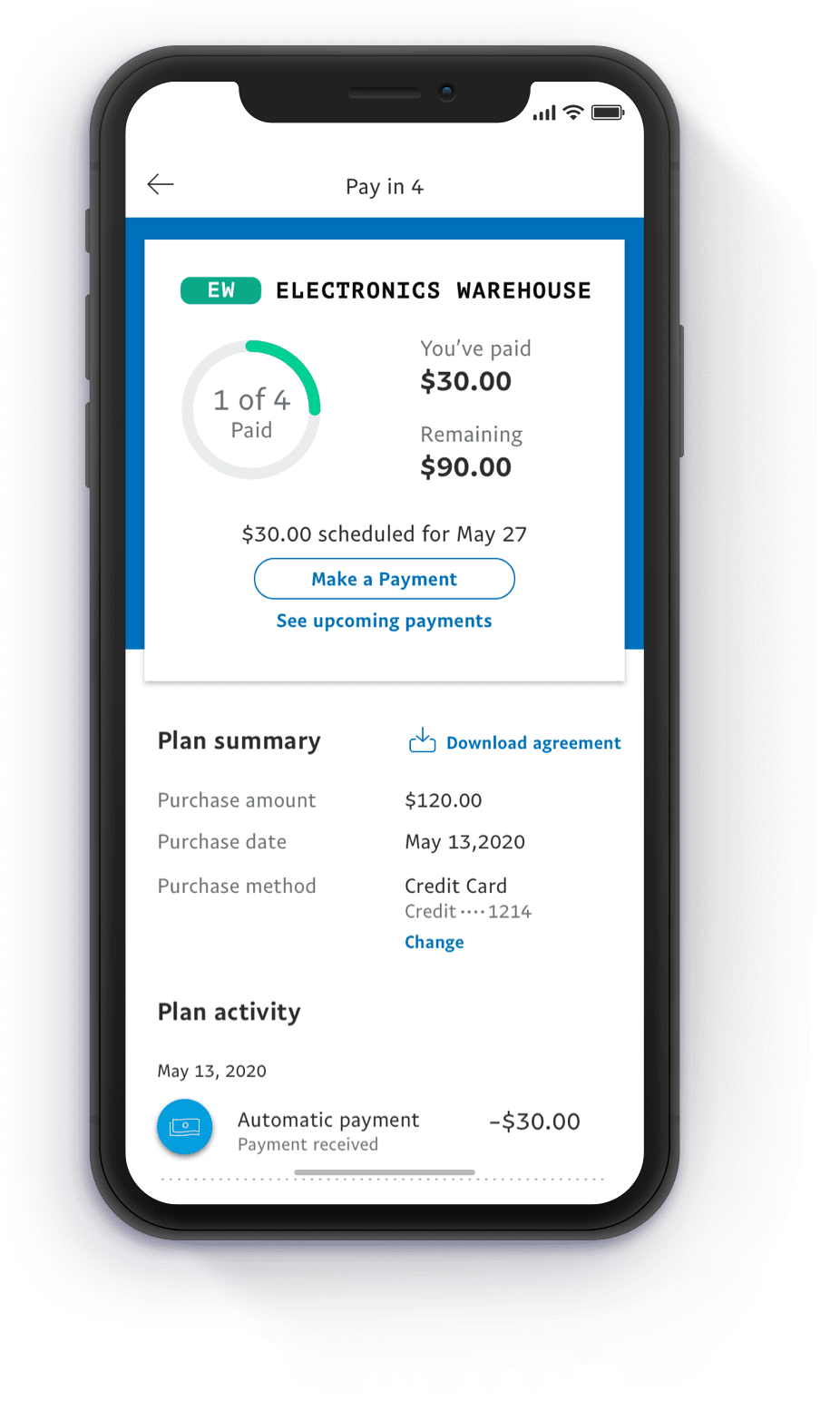 Once the order is processed, PayPal collects the installment payments from you, as stated on the approved loan screen.
Shown here is a view of the PayPal Pay in 4 dashboard.
See also our demo video at https://prezi.com/v/exvbzhx4b0hq/paypal-pay-in-4/#